Registration

This Summer Education Program is a fun and interactive week long course that has been developed from over 23 years of a research conducted at Arizona State University. This summer course teaches students how to simplify complex problems by using natural laws and common sense to solve conflicts faced in school, at home, and in everyday life. Students will learn techniques to become more confident, accountable, and increase their performance in school, as well as learn how to apply for career and college opportunities. See Detailed Curriculum>>
Program Registration includes:
4 Days of Leadership Training (See Schedule)

Lunch will not be provided

Closing ceremony held at ASU
Program packet (notepad, schedule, etc…)
Logic & Leadership Booklets
Leadership Certificate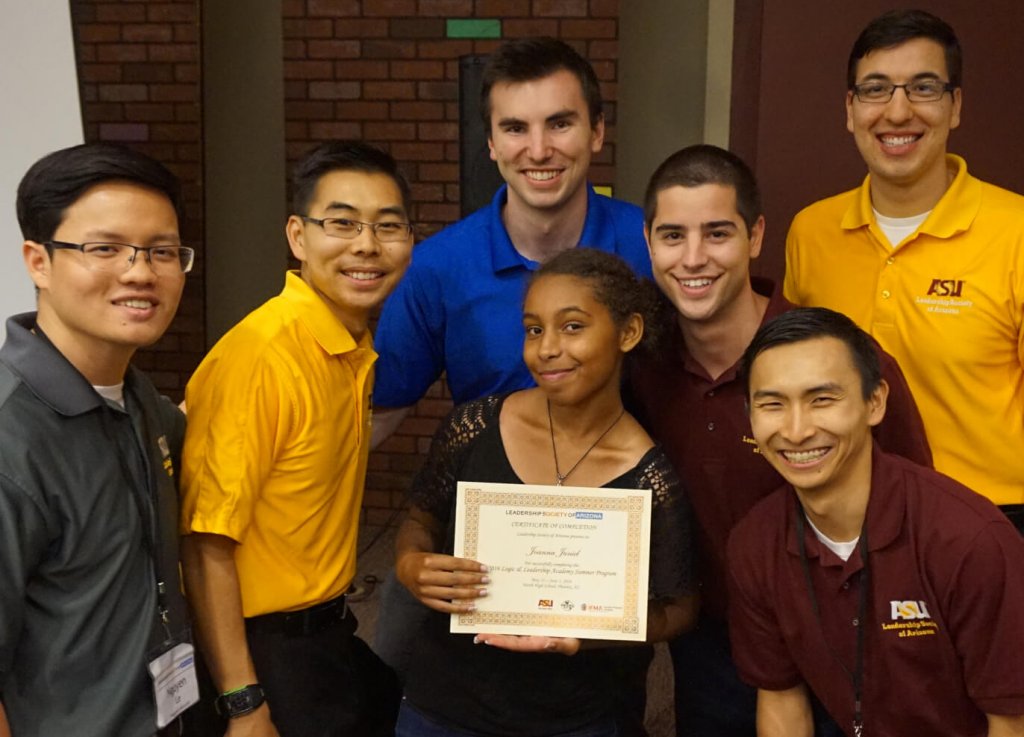 Due to high demand of students, requests for student refunds will not be subject to a full refund.
*If canceled by email within a day, a full refund will be given.

Have any questions? See FAQ Page>> or contact jake.g@leadaz.org!