Leadership Spotlight: Jennifer Blanco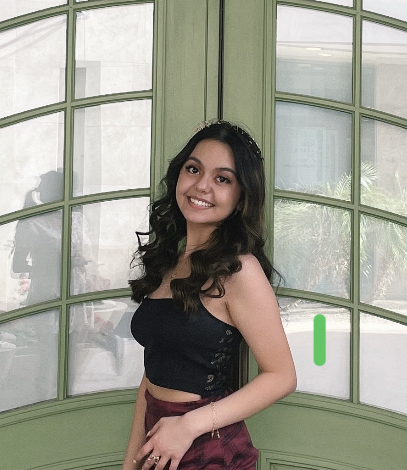 In this spotlight, I want to introduce Jennifer Blanco! Jennifer is a prime example of what I would call a "model student"! She is smart, motivated, happy, and kind. She is the oldest of two children in a family with lots of love for each other. From the beginning of her life, Jennifer's parents have viewed her as the golden child with a bright future. They have taken advantage of every available opportunity to give her the best life and experiences that they could. Jennifer had very high expectations for herself which sometimes created an impossible standard for her to achieve. Like most overachieving students, she struggled with balancing her life, overbooking herself, managing her stress, and relaxing.
She came into the Valley Guardian Executive Leadership Program excited and motivated to work with a professional coach that could give her guidance, advice, and mentorship in her life. While working with her coach, Jennifer started to realize that school wasn't teaching her about some of the most important things in life. For example, she started to learn about aspects of her life that made a significant difference in her happiness: stress management, family relationships, balancing life, health, and social skills. These aspects of life became the main focus of her time in leadership program.
At the start of the program, Jennifer wanted to work on social skills since COVID-19 made it difficult for any student to be social. It was difficult for her to get the social interaction that she had when school was in-person. Despite all the struggles, she was committed to work on it. She made new friends, stayed connected with her old friends, and planned events when possible. As she learned the importance of her relationships, she used her free time to develop greater relationships with her family. She talked to her parents more, helped around the house with chores, planned activities that the family could do together, and much more. Through those experiences with her family, she developed a better capability to prioritize and balance her life. She figured out that she was neglecting some important things in life. She was so stressed with school and exams that she wasn't able to do the things she loved.
This newfound knowledge refocused her goals towards managing her stress and thinking about her overall health. She worked on meditating, journaling, improving her diet, exercising, sleeping on time, and making time for herself. The combination of these goals contributed to a happier and more productive life that she could enjoy. Jennifer commented about the program:
"I got a lot of insight on several areas within my life that opened me up to new perspectives and ways of doing things. I realized that relationships with my family should be prioritized and that school is important to focus on, but to a certain extent. I have changed because I have incorporated better habits into my life. I have developed a closer bond with my family and have managed stress and balanced out my life more."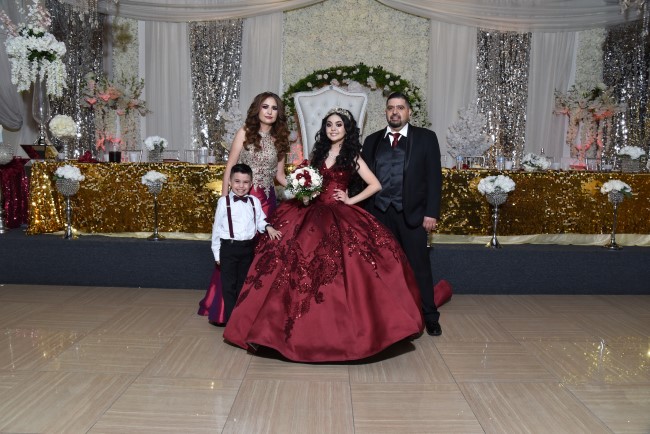 The culmination of her progress and results were displayed when she held her Quinceañera. It took months of planning, coordination, and preparation for this amazing event in her life. Her friends and family practiced countless hours to learn the ceremony and performance. When the big day arrived, it was a celebration that I will never forget! With over two hundred people in attendance, Jennifer and her team performed flawlessly for over an hour. The food, atmosphere, decorations, and ceremony were planned to perfection. Everyone that attended the ceremony was in awe of the character and capability of Jennifer. It was a crowning moment of success as she moved into womanhood.
Her parents were so proud of all that she had accomplished and could see a real difference. They commented:
"Last semester, in specific, was when I saw a change in her behavior. She proposed the idea of having a monthly family event and this was nice to see her do. This year, she continued helping around the house, and specifically with the planning that went into her quinceanera. The program has improved her communication skills and encouraged her to open up more to her family. I noticed that she would come talk to me more than in past situations. I also saw that she improved her health by incorporating more exercise in the weeks. She seemed to balance her life better and her mood was positive in almost all situations where she was stressed.

Overall, I really liked the program and am glad that my daughter was able to be a part of it. This program has made parenting easier. I liked that she was able to get advice from another perspective outside of a family member's opinion. Her coach was very nice and helpful, and I could tell that she felt comfortable with sharing her personal life with him. It has allowed me to take some steps back and relax, knowing that her coach can help her and she can go to him for advice."
Jennifer has gone above and beyond any expectations that we had of her. She has developed a maturity that is very rare in young people today. We are proud of her growth and development in becoming a happier person. Jennifer has a very successful future ahead of her and she can achieve anything that she puts her mind to. We will continue to support and mentor her for the future!
About the Author
Dr. Joseph Kashiwagi is a business management consultant and co-founder of Leadership Society of Arizona. Dr. Kashiwagi is also a certified Best Value expert and program manager for KSM inc. He has traveled around the world to help large organizations save millions on project costs.