Mentorship is the Best Way to Prepare Your Kids!
Teenagers are more stressed than ever before. They are overwhelmed with school, suffering from depression, and struggling to plan for their futures in a chaotic world. Many are losing motivation or buckling under pressure.
Success Coaching is a way to help teenagers feel more confident about themselves. We help them create a happy lifestyle and we help parents feel less stressed about their children's success! Our approach is based on 28 years of industry research and 40 years of family experience.
We have a way to help teens…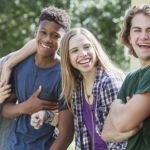 Conquer Stress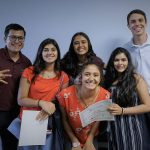 Get Motivated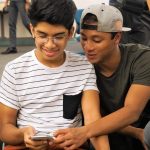 Learn Faster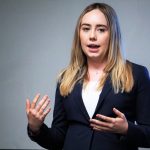 Find Success
What is the Impact?
85%
Report Positive Changes
We've helped over 130 students find success and confidence!
What is Included?
A 10-monthindividual coaching program (August-May).
Weekly video calls with a certified coach.
Exclusive invitation to volunteer for summer internship opportunities for LSA (June-July).
Quarterly progress calls with student's parents.
All-access to leadership materials developed from ASU's most licensed technology.
All-access to our online leadership workshop series held each semester [Executive Leadership Club and Afterschool Leadership Program].
Exclusive invitation to in-person events [4x per semester].
Assistance on all professional development needs (college applications, resumes, etc.).
Lifetime membership into an elite global leadership community.
60-day trial period.
CLICK HERE to download more information about our method.
CLICK HERE to find out more about our coaches and support staff.
Feedback
The success coaching program has really provided my son with more self-confidence, personal discipline, responsibility, better time management, goal focus, decision making, and happiness. The professionalism of the coaches is outstanding, their work is complete, and with the best interest for the well-being of the boys/girls. They work not only with them but with the parents as well, giving parents the opportunity to work together, and be part of the growth of our children. I firmly believe that this program has been of great benefit to my son's development. I am very satisfied with all that my son has accomplished this year, and the support that the success coaching program has given my son.
– Patricia M. (Parent)
I got a lot of new professional and personal skills out of the program. I feel I improved a lot as can be seen in my responses from earlier in the survey. I have improved in every part of my life, especially helping and communicating with my parents. I also have definitely improved in my academic excellence and time management skills.

I really enjoyed working with Dr. Kashiwagi and the LSA Team over the last couple of years and look forward to working with LSA in the future as a counselor and staff member.
– Josiah F. (Student)
Student Success Stories
Each of our students is exceptional and we want to share with you their success and transformation. Every one of our program graduates has either gotten into their desired college or started their desired career path. Each month we love to recognize a new coaching student, highlight their story and growth in the program.