Logic and Leadership Online Academy
Accountability, happiness, confidence, and service–the most important skills for success. We believe success isn't just about grades, resumes, or income, success about is learning who you are, what you're good at, and how to help to others.
Welcome to the Logic & Leadership Online Academy, a free program for students everywhere! Designed specially for 7th-12th graders, this program incorporates music, movies, games, and personal reflection.
Learn from a team of world-renowned leadership experts as they guide students through material sourced from the most innovative university, Arizona State. Enroll your child for FREE, or sign up for our one-on-one coaching program.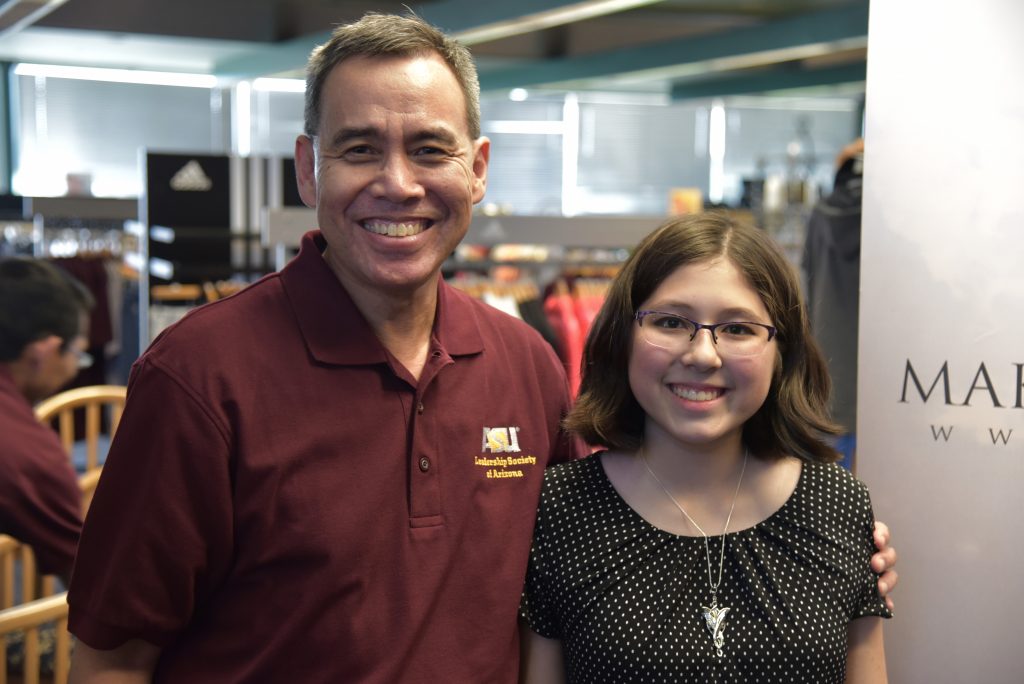 Impact
94%
Course Helped Personal Life
Program Curriculum
You will gain access to our Beginner Course (7th-8th grades) and Advanced Course (9th-12th grades).
Each of these courses cover 8-10 lessons where students will watch a short video and complete a fun activity. We recommend completing one lesson per day (1-2 hours).
In the advanced course, students will watch footage from an ASU course that was at Barrett, the Honors College.
Here's What Students Learn:
Simplistic logic to understand why things happen.
Tricks to know yourself and others.

Why you have the family you have.

How to listen and understand more.
How to change and improve quickly.

Tools to improve your hobbies/interests/passions.

See into your future (college, career, marriage, kids?)

Enjoy your life, wherever you are!
Beginner's Course
Day 1: The Reliability of the Mind
Day 2: The Power of Not Thinking
Day 3: Everything Happens for a Reason Part I
Day 4: Everything Happens for a Reason Part II
Day 5: Finding Success
Day 6: Our Connection to Our Environment
Day 7: Taking Control of Our Environment
Day 8: Understanding People

Advanced Course
Day 1: Leadership Model: Information Measurement Theory (IMT)
Day 2: Kashiwagi Solution Model (KSM), Understanding People
Day 3: Leadership Mindset
Day 4: Leadership Lessons from Kung Fu Panda
Day 5: Leadership Lessons from Warren Buffett
Day 6: Who is on My Molecule
Day 7: Eliminating Barriers in Our Life
Day 8: Leadership Lessons from Fearless
Day 9: Leadership Lessons from the Song Imagine
Day 10: Developing into an Expert

"LSA programs emphasize on holistic development for kids, which includes academic success, career coaching, good values, healthy relationships , and good citizenship. It provides inspiration , direction, and purpose to lead a happy , successful and enriching life, and shows them how it can be done, using scientific and proven methods."
-Kiran S. (Parent)
Recruit a Coach for Your Student!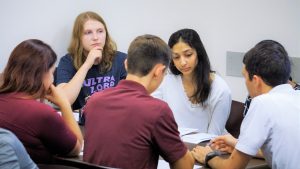 Online activities are a great way to open the door to lasting success, but they are only the first step. We have found that the best growth happens when students have a coach to guide them.
As students complete our online program, they may also choose to recruit an industry-expert leadership coach (PhD certified, experience with over 2,000+ students).
With a coach, students will get on a 30 minute video call to discuss course concepts, personalize goals, and any topics they choose. Students can schedule coaching calls at any time during the 2 week program duration.
Option 1 – $150 | 3 Calls Per Week
Option 2 – $350 | 5 Calls Per Week
Upon purchase, an LSA coach will contact you within 24-48 hours. They will set a schedule with the student and their parents and begin immediately. Each call will follow the same structure:
Get to Know You: Coaches will spend time getting to know your child, their issues and goals in life.
Review Activity: Coaches will review the activity with your child and facilitate discussion on what they learned and how they believe it applies to their life.
Lesson Discussion: Coaches will use the lesson and their personal life to help relay the leadership concept and how it applies to your child's life.
At the end of successfully completing the program, your child will receive a certificate of completion with 30 hours of professional leadership and development.
Still Not Sure?
Schedule a call today and learn how LSA can help your child learn how to develop themselves the way they always wanted.
FAQ
Do you have to register to use this course?
Yes, but the registration is free. Once we receive your registration, we will email you the link to the free course.
What is the difference between the beginner and advanced courses? 
The beginning course is designed for 7th to 9th graders and the advanced course is designed for 9th to 12th graders.
What if I want my child to have a coach?
We offer two options for your child to be coached over a 2 week timeframe. Our coaches all hold a PhD and have expertise from various industries to include: Industrial Engineering, Mechanical Engineering, Construction Management, Project Management, Supply Chain Management, Facilities Management, Entreprenuership, Business Management, Psychology and Social Justice.
Is there an age requirement for this free course?
There is no age requirement. However, any child younger than 12 years old may not fully understand how to apply the concepts in their life.
Do you have other free programs?
Yes, each semester there will be new opportunities to participate in free events. Be sure to subscribe to our newsletter here for updates on these opportunities! You can also watch some of our YouTube videos to get a better understanding of our program. For any additional questions feel free to contact us at Team@leadaz.org.
What is the cancellation process?
To receive a refund, all purchases must be cancelled within 2 days to the start of the program. There is a $50 admin fee. This ensures we have adequate time to open a slot up for those on our waiting list.
Can I pay this course in easy payments?
Yes. This will be dealt with case by case. To request this option, please email Team@leadaz.org