LSA Students Win the International Children's Peace Prize
December 23rd 2022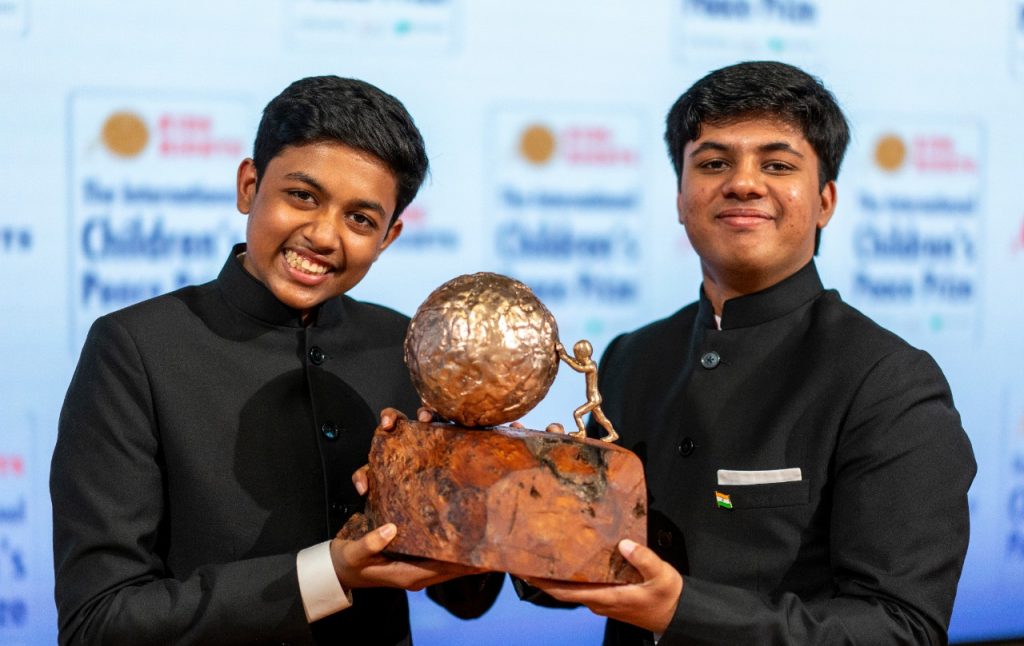 We are excited to announce that two of our students, Vihaan and Nav Agarwal, have won the prestigious International Children's Peace Prize presented by the KidsRights Foundation in the Netherlands!
This award is given every year "…to a child who fights courageously for children's rights." Past winners include internationally renowned leaders such as Malala Yousafzai and Greta Thunberg. Every year, the KidsRights Foundation interviews young leaders from around the world who are making a difference in their communities. The foundation seeks to empower young people by giving them a stage to have their voices heard and champion unique causes. The International Children's Peace Prize is given to young leaders who have made tremendous sacrifices to inspire children around the world.
Vihaan and Nav are deserving of this award and so much more. Born and raised in northern India, both young men have always had deep connection with the Earth. They have spent hours of their free time in the wilderness, photographing animals and enjoying the beautiful and unique landscapes their home country has to offer. From their love of nature, sprouted a unique idea that helped them make a lasting impact on their community. Over 3 years ago, Vihaan and Nav created a one-of-a-kind nonprofit organization designed with the environment in mind.
In 2018, One Step Greener started as local recycling program, but today, it serves 14 different communities across 2 cities. Through their efforts, Vihaan and Nav have helped recycle nearly 200 US tons of waste, planted over 4,000 trees, and spoken to over 45,000 people about their mission.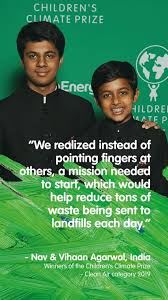 Since 2019, we have had the immense privilege of working with Vihaan and Nav through our one-on-one Success Coaching Program. In that time, both young men have set ambitions goals toward growing One Step Greener, improving their academic success, balancing their schedules, and finding their passions in life.
When we work with ambitions and successful students like Vihaan and Nav, our fo cus is to help them find balance. Life can be overwhelming for any teenager, but it's even more difficult when they are also pursuing a passion project. We have found the key to success for the most ambitious students is fostering an empowering relationship with their parents. Vihaan and Nav have two highly engaged and devoted parents who go to great lengths to help their boys succeed.
We are tremendously proud of Vihaan and Nav and we know this is just the beginning for both of them. They are destined for incredible achievements at school, in the home, and on the global scale. All of us at Leadership Society of Arizona offer our sincere congratulations for this impressive accomplishment!
About the Author
Dr. Jake Gunnoe is an education consultant who sits on the Board of Directors at LSA.
Jake received his Master's and PhD in management; his research efforts focus on integrating engineering and scientific processes with professional talent management and leadership development. Jake co-founded LSA with the objective of providing young students with professional success coaching to help them develop key social skills and industry-proven character traits that lead to greater success. Jake presents to groups of industry leaders offering insight on how to better engage the millennial workforce.