Trailblazer Assistance Program
Since the start of 2019, LSA has provided coaching services to top performing students from Genesis City. This is possible through the generosity of the Valley Guardians' Trailblazer Assistance Program.
On October 10 2019, new and continuing students, along with their parents, met with Genesis City and Leadership Society of Arizona representatives to discuss the details and expectations of the program. Thanks to the generosity of Valley Guardians and the expert support of Leadership Society of Arizona, these students will work to break down barriers and build skills that lead to greater school success and positive post-secondary outcomes as they work towards achieving their goals.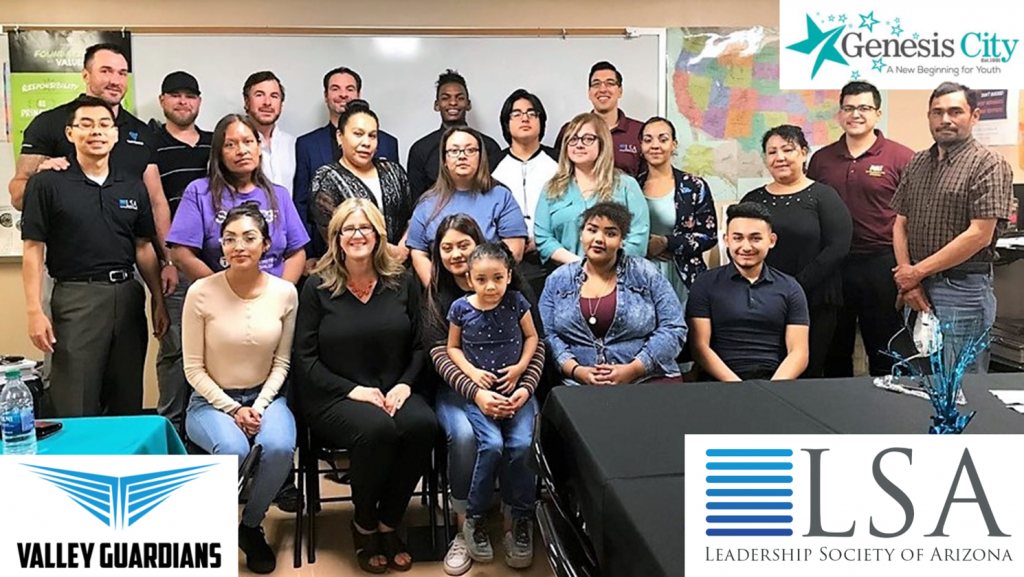 About Success Coaching
When a student discovers what they want to learn, it becomes 10 times easier for them to learn faster. When students are personally invested in their education, it's more enjoyable, easier, and long-lasting.
Thanks to Valley Guardians, LSA is able to work with work with students from Genesis City (Genesis Academy) one-on-one to help them create a Personal Improvement Plan. Students set their own goals, organize plans, and measure their progress. Through Success Coaching, students are learning how to improve and grow wherever they go. They build self-confidence to ask for help and utilize expertise from other mentors in their lives.
All of our students are happier, less stressed, closer with their parents, closer with their friends, and know how to talk to their teachers to make school easier.
Testimonials
I am very grateful for the help I have gotten from my coach! Thanks to their help, I have more time to spend with my family.
I'm so glad I am a Trailblazer! This program has really made a difference in my life.
It's a great program that can help you step by step! I'm so happy I was lucky enough to have my LSA coaches!
Conclusion
LSA is excited to begin year 2 and to be able to help even more teens achieve their dreams! To learn more about how you can get involved or what Success Coaching could do for you or your teen, don't hesitate to schedule a Free Consultation to speak directly with one of our expert coaches.
Pictures