Remo Virtual Club Meetings
You will be using the REMO Virtual Classroom each day. To get started and be ready for Day 1, you will need to create an account. To create an account they will need to click on the course link below.
Once you have created an account, each day before class, you will need to click on that link to join.
Club meetings are every other Thursday from 4:00pm – 5:00pm (AZ Time).
REMO Club Meeting Link: Click here: https://live.remo.co/e/executive-club
*Disclaimer: The schedule is subject to change if we feel that another topic would be more awesome than the one currently scheduled. 
Upcoming Event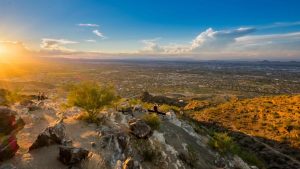 Join us for our South Mountain Hike!!
Date: Saturday 9/16
Time: 8:00am – 11:00pm
Location: South Mountain
Address: Little Ramada, Half Mile West of South Mountain Preserve Ranger Station
Google Map: CLICK HERE
2023 Fall Schedule
| | | | |
| --- | --- | --- | --- |
| Workshop | Date | Time (AZ Time) | Location |
| Leadership Lesson | 8/24/2023 | 4:00-5:00pm | REMO (Online) |
| In Person Activity: Video Game Day | 8/26/2023 | 10:00-2:00pm | LeadAZ Private School |
| Leadership Lesson | 9/7/2023 | 4:00-5:00pm | REMO (Online) |
| In Person Activity: NEW South Mountain Hike | 9/16/2023 | 8:00-11:00am | South Mountain NW Side |
| Leadership Lesson | 9/21/2023 | 4:00-5:00pm | REMO (Online) |
| Leadership Lesson | 10/5/2023 | 4:00-5:00pm | REMO (Online) |
| Leadership Lesson | 10/19/2023 | 4:00-5:00pm | REMO (Online) |
| In Person Activity: ASU Workshop | 10/28/2023 | 10:00-2:00pm | ASU Tempe |
| Leadership Lesson | 11/2/2023 | 4:00-5:00pm | REMO (Online) |
| Leadership Lesson | 11/16/2023 | 4:00-5:00pm | REMO (Online) |
| In Person Activity: Thanksgiving Service Day Project | 11/18/2023 | 10:00-2:00pm | Mesa Riverview |
| Leadership Lesson | 11/20/2023 | 4:00-5:00pm | REMO (Online) |
| In Person Activity: Holiday Party | 12/16/2023 | 4:00-7:30pm | LSA Headquarters (Mesa) |