Dr. Jacob Kashiwagi
Author | Management Consultant | Success Coach
Dr. Jacob Kashiwagi grew up in a house with no rules. This experience has led him to create the No-Influence Leadership Theory, a method developed to help large organizations limit rules and improve project performance. This model has become a leading strategy for parents and teachers to nurture their teens' success by empowering them with control or influence.
Dr. Jacob has worked on 1,500+ industry projects valued at $4.9 billion with a 98% success rate. He has taught over 1,500 college students and 2,500 high school students.
Connect with Dr. Jacob: LinkedIn | Facebook | Email
Professional Accomplishments
Teaching
2,500+

high school students

1,500+

college students

94%

satisfaction rating (students, parents, and teachers)

85%

of parents report positive behavior changes

67%

of students feel less stressed

30%

increase in GPA of struggling students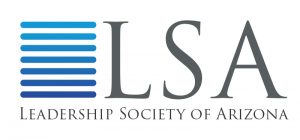 Speaker Highlights
Speaking at the Logic & Leadership Academy Closing Ceremony
Speaker Topics
Topic 1 – Finding Your Purpose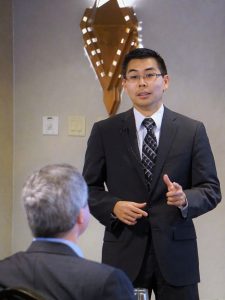 Who are you? Why are you here? Where are you going?
These are the only three questions that matter. You might hear them phrased differently, but they are at the core of every job interview, sales meeting, or date. You might have a degree or an impressive resume, but if you can't answer these questions with confidence, then you're only hurting yourself. Many people assume that the only way to find answers is through a spiritual journey or a summer traveling, but it's simpler than that. You don't need a life-changing experience to find yourself, you need to get out of your own head and see reality more clearly. In this presentation, you'll learn Dr. Jacob's proven strategies to stop over-thinking, conquer self-doubt, and find confidence in your identity.
Learning Objectives
Learn daily habits to stop over-thinking and see reality clearly.
Learn how to create an actionable life plan.
Discover how to leverage the people in your network to find your ideal career.
Topic 2 – No-Influence Leadership
Influence is an illusion. The most popular leadership models are built around motivating, convincing, incentivizing, or inspiring, but do they always work? Does every team member react the same to a leader? Does every student learn the same thing from a teacher? When a leader believes in influence, they assume that they have the power to change people. Change is a choice. It cannot be forced no matter how it is packaged. In this presentation, Dr. Jacob will share his research on leadership styles throughout history and how none of them have proven research on the effectiveness of influence. He will share what no-influence leadership looks like and how it will always create better results.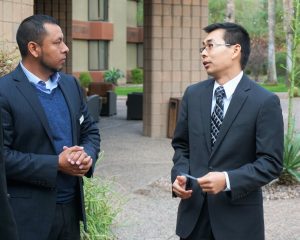 Learning Objectives
Learn about leadership styles and case studies.
Understand how to lead without forcing change.
Learn effective models to align people's strengths.
Topic 3 – Parenting Without Rules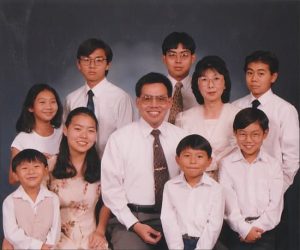 When Dr. Jacob was 11 years old, his father came home and announced there were no more rules in the house. This was unprecedented for a militant Japanese-American family of 10. Growing up, Jacob's parents would force the children to study so much that they would skip dinner and miss summer vacation. This was routine until Jacob's father realized that his two oldest sons were crippled by their anxiety and had no vision for their futures. From that moment on, the Kashiwagi household was a no-rules family. The transition was tough, but in the end the family became happier, more accountable, and more loving. This experience inspired Jacob's master's research on the no-influence leadership method. The method is central in his consulting and student coaching. Dr. Jacob believes leadership is not about control or influence. Leaders utilizes others' skills instead of telling them what to do and how to do it.
Learning Objectives
Learn how a family can operate with little to no rules.
Understand how businesses and classrooms benefit from reducing rules.
Learn how to use leadership to reduce stress for everyone around you.
Watch Dr. Jacob's free mentoring course on the LSA YouTube Channel
Podcasts and Other Appearances