How Does the Program Work?
The purpose of Success Coaching is to help students learn how to:
Accept their strengths & limitations
Feel happy and manage stress
Add value to society (identify an occupation)
Improve their family relationships
Learn technical skills quicker
Be more responsible
Ask for help from parents, teachers, and mentors
Increase social skills
Prepare for college and a career
The program follows 5 key steps:
Each student is paired with PhD certified mentor.
Mentors get to know student's interests and motivations.
Mentors help the student make goals and overcome challenges.
Mentors provide continual feedback and encouragement.
Mentors meet with parents regularly to discuss progress and direction.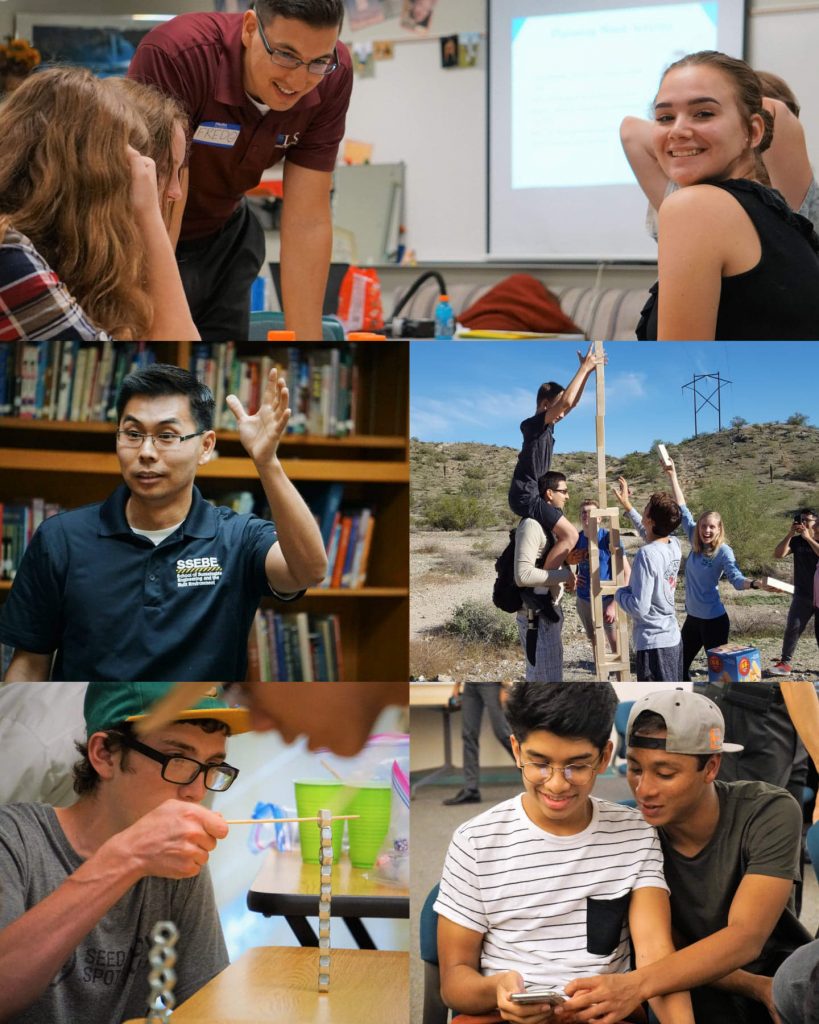 Success Cornerstones
It is impossible to help others and add value to society if you are not able to take care of yourself. All successful people know how to maintain their physical, mental, and emotional well-being. A student with a stable personal cornerstone is:
Healthy and Active
Understands themselves (Likes and Dislikes)
Self-Disciplined and Mature
Productive and organized
Through family, we learn to love, serve, and provide for others and ourselves. Families are the greatest way to receive support and develop the skills required to be successful. A student with a stable family cornerstone spends time:
Getting to know family members
Contributing around the house and to the family
Caring for family
Learning from family (parents, relatives, etc.)
No matter what we decide to do in life the one thing that everyone will have to deal with is people. Social interaction is critical in every professional setting. Every profession is built around providing a social service. A student with a stable social cornerstone:
Understands a wide variety of people
Capable to express/understand emotions
Capable to make new friends and connections
Always inclusive
Professional life is the culmination of all experiences. In this area, a student should not only learn essential skills and knowledge for success, but also identify how they will add value to society. A student with a stable school & work cornerstone has:
Practiced key skillsets or talents
Learned how to improve in any area of their life
Sufficient work/academic experience
Have an idea of how they could add value to society
What is Included?
Coaching
30-minute weekly meetings
Each call covers 3 areas:

Emotional Stability
Life Experiences
Goal Setting

Quarterly parent calls
Workshops
Family Leadership Workshops
Social Events
Community Service Projects
Internships
Volunteer at LSA Programs
Industry Internship Opportunities
Program Requirements
Program Acceptance is based on two criteria:
Student has participated in one of LSA's introductory programs (Summer, 3 Day Getaway, Workshops).
Student has expressed a desire to improve their life to make it better and more enjoyable.
Are You Ready to Get Started?
Sign up for a free consultation call with one of our Success Coaches. We'll help you find the best program for you or your child!