No-Influence Mentoring for Parents
Using business practices to make parenting less stressful
Welcome to the No-Influence Mentoring Parent Course! This course was created for parents from portions of Dr. Jacob Kashiwagi's latest book No-Influence Mentoring.
The No-Influence Leadership model is based on a business management approach designed to improve project performance and cut costs by up to 30%. No-Influence Mentor is about understanding children, their needs, and their strengths. By completing this course parents will learn how to help teens with stress management, goal setting, and personal discovery.
Dr. Jacob has worked on 1000+ industry projects valued at $2B+ with a 95% success rate. He has taught over 1,300 college students and 2,200+ high school students.
One lesson per week for 9 weeks (a $300 value)!
Program Curriculum
Each week, you will get an email with a new video from Dr. Jacob. He'll share best practices from his business consulting and research experience, and he will apply them to mentoring teenagers. Each lesson should take less than 1 hour. The material comes from 28 years of business management research which started at Arizona State University. The model has been tested on over 2,000 projects valued at $6.8 billion with a 98% satisfaction rating.
As you complete the course you will have activities that you can complete after each lesson. If you would like one-on-one mentoring from Dr. Jacob, he has created two options for those interested below.
Here's What You Will Learn:
How to be an effective leader and mentor
How to lead with fewer rules
Releasing control as a parent
How to put your child first (individual-centered)
Learning without thinking (a faster approach)
How to making home management simpler
Life-lessons every child should know
How to learn and grow faster
How to inspire action and accountability
"After just two months of coaching and parenting workshops, our kids are setting their own goals, mapping out plans… all of this is motivated from within. Our family dynamics are improving too!"
-Pamela Traum, D.C.
One-on-One Coaching with Dr. Jacob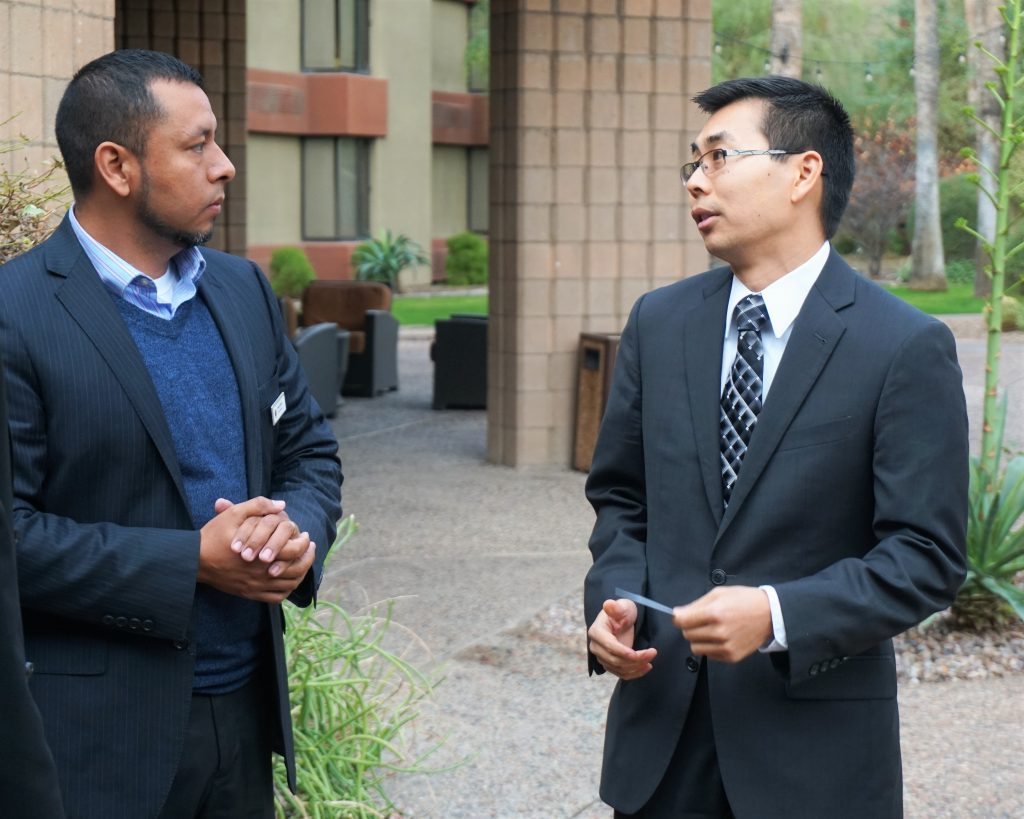 Online activities are a great way to open the door to lasting success, but they are only the first step. We have found that the best growth happens when you have a coach to guide you.
Over a 9-week period, Dr. Jacob has created two low-costing coaching options, where he will meet with you over an online video chat for 30 minutes to discuss the concepts, what you've learned, and how to set and achieve goals on how to reach your child and become a better parent.
Option 1 – $150 | 4 Weeks
Option 2 – $300 | 9 Weeks
Upon purchase, you will be contacted within 24-48 hours to schedule all your coaching calls with Dr. Jacob. Each call with follow the same structure:
Get to Know You: Dr. Jacob will spend time getting to know you, your issues and goals in life.
Review Activity: Dr. Jacob will review the activity with you and facilitate discussion on what you learned and how you believe it applies to your life.
Lesson Discussion: Dr. Jacob will use the lesson and his personal life to help relay the leadership concepts and how it applies to your life, and help you set and track goals to become a better parent.
At the end of successfully completing the program, you will receive an Executive Parent Certificate of Completion with 30 hours of professional leadership and development.
Still Not Sure?
Schedule a call today and learn how LSA can help your child learn how to develop themselves the way they always wanted.